South Korea occupies the southern portion of the Korean Peninsula, which extends some 1,100 km (680 mi) from the Asian mainland. This mountainous peninsula is flanked by the Yellow Sea to the west, and the Sea of Japan to the east. Its southern tip lies on the Korea Strait and the East China Sea.
The country, including all its islands, lies between latitudes 33° and 39°N, and longitudes 124° and 130°E. Its total area is 100,032 square kilometers (38,622.57 sq. mi.).
South Korea can be divided into four general regions: an eastern region of high mountain ranges and narrow coastal plains; a western region of broad coastal plains, river basins, and rolling hills; a southwestern region of mountains and valleys; and a southeastern region dominated by the broad basin of the Nakdong River. South Korea is home to three terrestrial ecoregions: Central Korean deciduous forests, Manchurian mixed forests, and Southern Korea evergreen forests.
South Korea's terrain is mostly mountainous, most of which is not arable or cultivatable. Lowlands, located primarily in the west and southeast, make up only 30% of the total land area.
About three thousand islands, mostly small and uninhabited, lie off the western and southern coasts of South Korea. Jeju-do is about 100 kilometers (62 miles) off the southern coast of South Korea. It is the country's largest island, with an area of 1,845 square kilometers (712 square miles). Jeju is also the site of South Korea's highest point: Hallasan, an extinct volcano, reaches 1,950 meters (6,400 feet) above sea level. The easternmost islands of South Korea include Ulleungdo and Liancourt Rocks (Dokdo/Takeshima), while Marado and Socotra Rock are the southernmost islands of South Korea.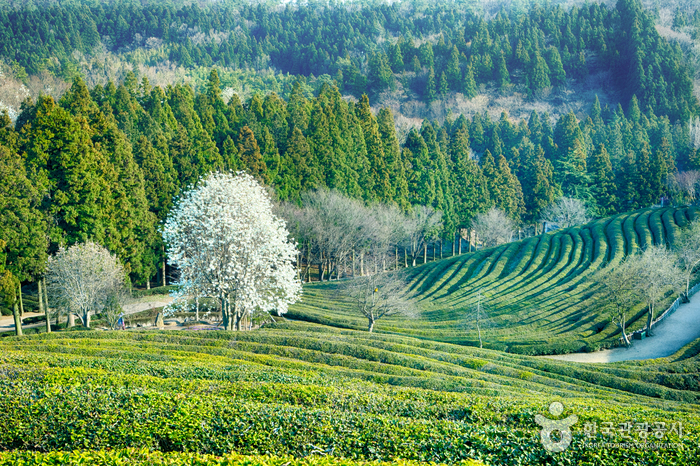 South Korea has 20 national parks and popular nature places like the Boseong Tea Fields, Suncheon Bay Ecological Park, and the first national park of Jirisan.