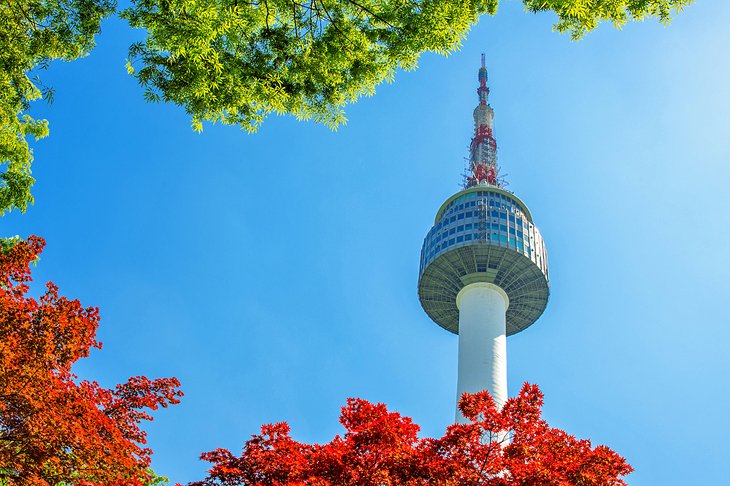 Yes, everyone visiting Seoul should go up to the city's iconic observation tower. Its position almost on top of a mountain, plus the height of the tower itself, gets you almost 500 meters above sea level and the city below. But leave some time to explore the surrounding mountain area. The tower is near the top of Mount Namsan, and the entire area is Namsan Park, which is run by the city. There are miles of hiking trails to explore, all within a few minutes of downtown Seoul.
There's a cable car that takes you from the city (near Myeongdong) to the tower's base area. You can then hike from here. After climbing the mountain and riding on the cable car, leave time to explore the Namsan Hanok Village.
These preserved historic villages, which are located all over Seoul and Korea, are re-creations of ancient Korean neighborhoods. This village includes five restored hanoks or traditional Korean homes.
Address: 105 Namsangongwon-gil, Yongsan 2(i)ga-dong, Yongsan-gu, Seoul